To follow a ketogenic diet, you should eliminate all foods rich in carbohydrates, such as bread and rice, and increase the consumption of foods rich in healthy fats, while keeping a good amount of protein in the diet. This diet helps to lose weight because, the body starts to use the fat it has stored as a source of energy instead of the carbohydrates that come from the diet.
This type of diet is mainly indicated for those who want to control and prevent seizures and epilepsy crisis. However, it is also used to accelerate weight loss and, in some cases, for the treatment of cancer, since the cancerous cells feed mainly of carbohydrates, which is the nutrient withdrawn from the ketogenic diet.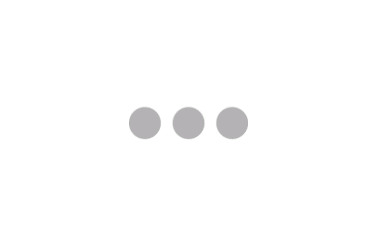 How does it work
The ketogenic diet consists in drastically reducing carbohydrates. Your daily intake of carbohydrates should only represent about 10 to 15% of your daily calories. To compensate this reduction, you must increase the consumption of healthy fats such as avocado, coconut, seeds, sour cream, olive oil, peanuts, chestnuts, walnuts and almonds.
The amount of protein should also increase to about 30% of the diet. So it is necessary you eat protein both at lunch and dinner, some examples of good proteins are, meat, chicken or fish, and include eggs and cheeses in snacks.
Another diet very similar to the ketogenic diet is the low carb diet, and the main difference is that the ketogenic diet includes a greater amount of fats to compensate for the lack of carbohydrates.
Allowed and forbidden foods
The following table lists the foods that can and cannot be eaten in the ketogenic diet.
| | |
| --- | --- |
| Allowed | Forbidden |
| Meat, fish and eggs | Rice, pasta, corn |
| Sausages, bacon and ham | Beans, soy, peas, chickpeas |
| Olive oil, oils, butter, margarine | Wheat flour, oats |
| Cheese, sour cream and yogurts without sugar | Bread, toast |
| Peanut, walnut, hazelnut, chestnut | Potatoes |
| Fruits | Cakes, sweets, biscuits and chocolate |
| Vegetables and greens | Sugar and sweeteners |
| Seeds like flaxseed, chia seeds, sunflower | Chocolate milk powder, milk |
| Sauces like mayonnaise and mustard | Pizza, lasagna, yogurts with added sugar |
It is important to remember that in this diet you should consume fruits and vegetables in the same way as in a normal diet without increasing the amount. Therefore, you should eat 3 to 4 units of fruit a day and vegetables and greens should be eaten at lunch and dinner times.
Ketogenic diet menu
The following table provides an example of a complete 3-day menu of the ketogenic diet:
| | | | |
| --- | --- | --- | --- |
| Meal | Day 1 | Day 2 | Day 3 |
| Breakfast | 1 glass of green tea + 2 fried eggs in butter + 1 slice of cheese curd or mines | omelet made with 2 eggs and stuffing of vegetables + 1 glass of green juice | 1 glass of avocado whipped with yogurt and chia seeds |
| Morning snack | 10 cashew nuts | 10 strawberries + 2 tablespoons sour cream | 2 slices of papaya + 1 tablespoon of peanut butter |
| Lunch/Dinner | 200g of meat + green salad + 3 tablespoons of avocado + olive oil | 200 g chicken with skin + 20 cashew nuts + vegetable salad with olive oil and sesame | 2 roasted fish with vegetables and olive oil + 4 cheese sauce |
| Afternoon snack | 1 glass of avocado beaten coconut milk or almonds + 1 tablespoon of flax flour | 2 fried eggs in butter + 1 slice of cheese curd or mines | 2 scrambled eggs with mushrooms and chia seeds + 1 cup of green tea |
It is important to remember that the ketogenic diet must be prescribed by a professional nutritionist, and follow-up is necessary to prevent problems such as low blood sugar and increased cholesterol levels.
Cyclic ketogenic diet
The cyclic ketogenic diet helps a peron maintain the weight lost and provides energy for physical exercise.
A cyclic ketogenic diet consists in following the diet for 5 consecutive days, and then doing a 2 day pause, in which you are allowed to consume foods with carbohydrates, such as bread, rice and pasta. However, foods like sweets, ice creams, cakes and other sugar-rich products should continue off the diet.
Cautions
It is important to remember that this diet is not indicated for people over 65 years of age and in cases of kidney failure, liver problems, cardiovascular diseases, stroke and the use of cortisone drugs such as corticosteroids.
It is recommended that this diet be given by a doctor and accompanied by a nutritionist.
See an example of a 3-day menu in: Keto diet menu.