The avocado has many benefits for your health such as helping to moisturize your skin and hair and can improve blood circulation by containing healthy fats such as omega 3, which acts as an antioxidant and improves cholesterol control.
In addition, avocado may also help to improve workout performance because it is rich in energy, preventing heart disease and cancer because it is rich in vitamins and antioxidants that strengthen your immune system and prevent the formation of atherosclerosis.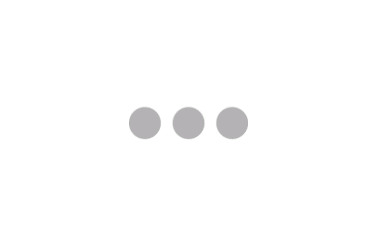 1. For the skin
The main benefits of avocado for the skin are fighting stretch marks, wrinkles and cellulite because it is rich in vitamin C, helping in collagen metabolization, substance that gives firmness to the skin.
This fruit also has antioxidants that can help protect and prevent the aging of skin cells, giving greater elasticity and making the appearance more beautiful and healthy. 
2. In bodybuilding
When consumed prior to physical activity, avocado may help in muscle hypertrophy as it provides energy for training and contains proteins that may help in muscle recovery.
This fruit also avoids muscle fatigue because it fights the free radicals that arise due to intense exercise, causing aging of the cells and facilitating the onset of pain.
3. During pregnancy
Avocado is rich in folic acid, so in pregnancy it is important to prevent congenital diseases such as problems in the nervous system and spina bifida, which is the poor closure of the fetal spine. To obtain this benefit, this fruit should be consumed primarily before becoming pregnant and during the first trimester of gestation.
4. For hair
When used in hair masks, the avocado increases hair hydration because it is rich in fats and vitamins, making the hair more shiny and soft.
5. For losing weight
Being rich in fiber, avocados can help give the feeling of a full stomach which decreases appetite, controlling hunger and excessive consumption of food. However, because it is a very caloric fruit and has a lot of fat, it can only be consumed in small amounts in slimming diets.
6. For the brain
The main benefit of avocado for the brain is its ability to improve memory capacity because omega 3 improves brain function by stimulating the blood circulation and therefor increases the ability to concentrate.
Avocado nutritional information
Avocado is rich in good monounsaturated fat like omega 3, fiber, antioxidants, magnesium and folic acid.
| | |
| --- | --- |
| Components | Amount in 100 g of avocado |
| Energy | 108 calories |
| Proteins | 1,1 g |
| Total fat | 10,5 g |
| Monounsaturated fat | 6,5 g |
| Carbohydrates | 2,3 g |
| Fibers | 3 g |
| Vitamin C | 3 mg |
| Vitamin A/carotene | 32 mcg |
| Vitamin E | 2,1 mg |
| Folic acid/folate | 11 mcg |
| Potassium | 326 mg |
| Phosphor | 36 mg |
Avocado should not be consumed in excess because it is one of the richest fruits in fat, although of good quality, it has many calories.
How to grow avocado at home?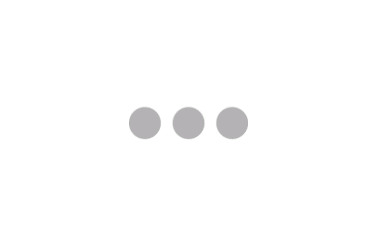 To plant avocado at home, you just need to use the avocado seed, put three toothpicks with the same distance between them and put it in a glass filled with water, so as to cover half of the seed, and leave the glass near a window.
The water should be changed every week and between 2 to 4 weeks, a bud will begin to appear, which grows over time. When it measures about 10 to 20 centimeters, you must put it into a vase and prune part of the older leaves. As the plant grows, it may be necessary to switch to a larger pot or to the garden.
Healthy recipes with avocado
1. Guacamole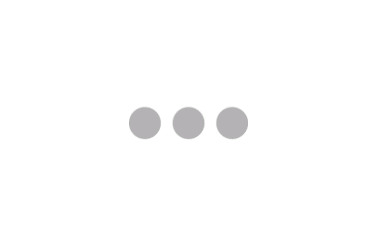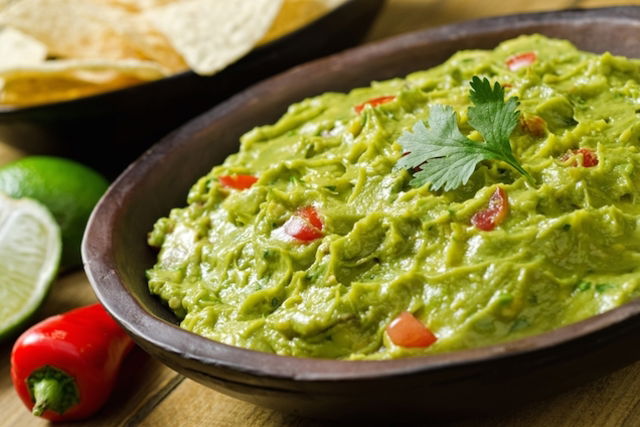 Ingredients
1 medium ripe avocado
2 skinless tomatoes without chopped seeds
1 medium onion, chopped
1 clove garlic, minced or crushed
2 tablespoons olive oil
Pepper, lemon, salt, chive and parsley to taste
Preparation Method
Remove and mash the avocado pulp and store it in the refrigerator. Braise the tomato, onion and garlic in olive oil and pepper, adding 1 tablespoon of water. Leave to cook for two minutes. After cooling, combine with the avocado and mix until a paste is formed, seasoning then with salt, lemon and green smell.
2. Vegetable Salad with Avocado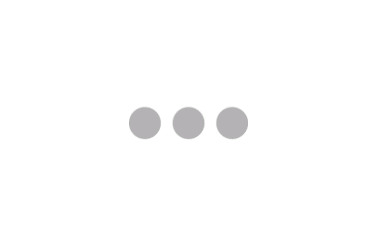 Ingredients
1 diced tomato
1/2 chopped onion
1 diced cucumber
1 diced zucchini
1 ripe diced avocado
Chopped parsley, salt, olive oil and lemon to taste
Preparation Method
Mix everything carefully so that the avocado does not undo itself, season with parsley, salt, olive oil and lemon and serve cold.
3. Avocado truffle with cocoa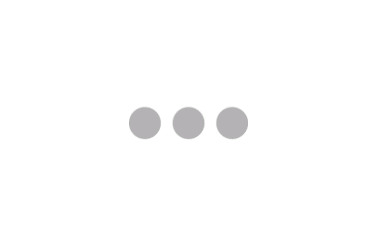 Ingredients
1 ripe avocado
1 tablespoon of cocoa powder without sugar
1 teaspoon of coconut oil
1 tablespoon of honey
Preparation Method
Beat all the ingredients in the blender or with a mixer until a homogeneous mixture is made and leave in the refrigerator to gain a firm consistency. Serve cold.