Watermelon is a delicious fruit with lots of water, rich in potassium and magnesium that makes it an excellent natural diuretic. Eating watermelon can help to eliminate excess fluids in the body, being a great option to flush the belly after a day of salt and spice excess.
It is made up of 92% water and 6% sugar. It remains diluted and does not increase the amount of sugar in the blood. It can also help your cells utilize better watermelon water, which may help moisturize skin and hair.
The 7 main benefits of watermelon are:
Helps to Disinfect: Its diuretic action cleans the kidneys;
It's great for weight loss: it contains few calories and is a great choice for a healthy dessert;
Strengthen the body's defenses because it is an excellent source of vitamin C;
Protects the skin from the sun because it has lycopene;
Improves intestinal transit because it has good fibers and water that can increase the fecal bolus;
Regulates blood pressure because it has water, potassium and magnesium;
Helps strengthens bones because it is a good source of calcium.
The red part of the watermelon is rich in antioxidant carotenoids, beta-carotene and lycopene that protect the skin from the sun's harmful effects, but the clear, close-to-peel part is also rich in nutrients and should therefore be consumed whenever possible.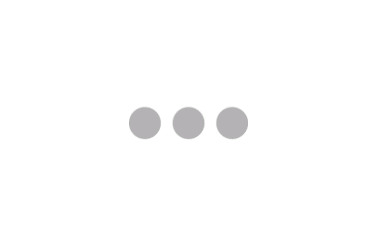 Nutritional Information 
The table indicates the amount of nutrients in 100 g of watermelon:
| | | | |
| --- | --- | --- | --- |
| Nutrient | Amount | Nutrient | Amount |
| Vitamin A | 23 mcg | Carbohydrates | 6,9 g |
| Vitamin B1 | 20 mcg | Proteins | 0,5 g |
| Vitamin B2 | 30 mcg | Calcium | 7 mg |
| Vitamin B3 | 0,2 mcg | Phosphor | 12 mg |
| Energy | 31 calories | Magnesium | 10 mg |
| Fibers | 0,4 g | Vitamin C | 8,1 mg |
| Lycopene | 4,5 mcg | Beta carotene | 303 mcg |
| Folic acid | 4,5 mcg | Potassium | 112 mg |
| Zinc | 0,15 mg | Iron | 0,32 mg |
Watermelon recipes
The simplest recipe with watermelon is to make a delicious juice by blending it in a 1/2 watermelon blender and 3 lemon juices and when the watermelon is very ripe you don't even have to sweeten it.
Watermelon and Pomegranate Salad
Ingredients
3 medium slices of watermelon;
1 large pomegranate;
mint leaflets;
honey to taste.
Preparation method
Cut the watermelon into pieces and peel the pomegranate, enjoying its berries. Put everything in a bowl, garnish with mint and drizzle with honey.
Watermelon (white part) stew
Ingredients
1/2 watermelon (white part near the peel);
1/2 tomato;
1/2 chopped onion;
1 clove of garlic;
2 tablespoons chopped parsley and chives;
2 tablespoons olive oil;
1/2 glass of water;
To season: salt, black pepper and 1 bay leaf.
Preparation method
Saute the garlic clove and the onion and olive oil to brown. Then add the watermelon curd, the tomato and the bay leaf and leave on medium heat for a few minutes until everything is very soft. Add water, parsley and chives, and when done, serve with a meat or fish dish.
Green "sausage"
Ingredients
1 watermelon (white part);
1 chopped tomato;
1 chopped onion;
chopped parsley and chives;
1kg cooked and shredded chicken breast;
sliced olives;
3 spoons of mayonnaise;
1/2 lemon juice;
Preparation method
Just mix all the ingredients in a bowl and mix well. Put in small cups and serve cold, accompanied by rice, for example.