Water retention is common in women and can result in a swollen abdomen and cellulite. More serious cases can lead to swollen legs and feet. Hormonal changes, a sedentary lifestyle, salt intake and a diet high in processed food can also lead to water retention. 
To eliminate excess fluid naturally, increasing your water intake, exercising regularly and drinking diuretic teas may be sufficient. However, more serious causes, like renal or cardiac disease, require medical treatment with prescription medications. 
Fluid accumulation in the body can lead to obvious swelling that is visible in the abdomen, face and lower extremities. You can confirm whether you swelling is related to fluid accumulation by pressing down on the affected area for 30 seconds and releasing it. If the area remains dimpled, then you are likely experiencing water retention.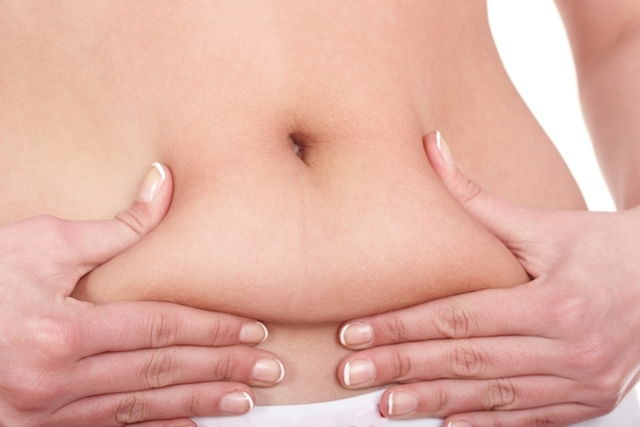 Some ways to get rid of excess fluid include: 
1. Diuretic teas 
In addition to getting rid of fluid, diuretic teas are an excellent complement to a weight loss plan. The best tea options are: 
Horsetail
Hibiscus
Cinnamon with ginger
Green tea
Ginkgo biloba
Parsley
Centella asiatica
Aesculus hippocastanum
These teas contain diuretic properties, and therefore the more you drink, the more urine you will produce. This urine will be full of toxins, which will draw fluid from the body to help eliminate it. 
2. Exercise
Engaging in exercising is another natural way to treat body swelling quickly and contribute to weight loss. The contraction of large muscle groups, like in the arms, legs and glutes, forces excess fluid to be eliminated through the urine. This is why you may feel the urge to urinate about an hour after working out. 
Full-body exercises are most recommended, and some examples include speed walking, running, riding a bike against resistance and jumping rope. Localized exercises, like lifting dumbbells, are not as effective as full-body workouts, however you can incorporate these after 20 minutes of aerobic exercise.
3. Diet changes
Some changes to diet can decrease water retention within the body. These are some considerations to keep in mind:
Drink more water, about 2 L or 12 cups, per day. Tea can count toward your daily fluid intake.
Replace salt in your meals with spices or other herbs to add flavor, like parsley and oregano. 
Eat more diuretic foods, like watermelon, cucumber and tomato.
Avoid canned foods, and cured meats, as these contain increased levels of sodium. 
Eat more water-based foods, like parsnip, cauliflower, watermelon, strawberries, melon, pineapple, apple or carrot. 
Eat more foods with potassium, like cooked beet leaves, avocado, greek yogurt, orange juice and banana.
Another way to relieve swelling from water retention is to squeeze the juice of one lemon into 1 liter of water (about 4 cups of water). You can drink this throughout the day to reduce abdominal swelling. 
4. Lymphatic drainage 
Lymphatic drainage is a great way to eliminate excess fluid in the body. This can be done manually through light massage in the right, designated areas of the body. It can also be done with electronic equipment used by a trained professional (this is also known as pressotherapy). 
5. Diuretic medication
Prescription diuretic medication (like furosemide, hydrochlorothiazide and aldactone) can also be used to treat water retention. There are different types of diuretics that treat different conditions that cause swelling, and therefore medication should only be used under medical supervision. 
How to treat water retention during pregnancy 
Swelling is normal during  pregnancy due to hormonal changes that occur. While swelling can occur at any point of pregnancy, it is most common in the second and third trimesters. This is also when fatigue is most felt and the woman is less likely to engage in physical activity. 
What to do: Using compression stockings is an excellent strategy, but they should be put on when you get up from bed. Pregnant women should also reduce their salt intake and avoid eating processed foods, as these can be rich in sodium. They are advised to drink plenty of water and teas (which are approved by the obstetrician), as this can help to treat UTIs that are commonly contracted during pregnancy. Walking is recommended, 30 to 60 minutes per day, as well as regular exercise. 
Causes of water retention 
Water retention can occur due to many reasons. The main ones are:
High salt and sodium intake 
Poor water or clear fluid intake 
Pregnancy 
Prolonged positioning (sitting or standing for too long) 
Cardiac problems, like heart failure or cardiomyopathy 
Use of certain medications, like birth control, heart medication or antihypertensives 
Lack of physical activity
Renal disease
Cirrhosis
Changes to thyroid function
Fluid retention can happen when blood reaches the legs but has difficulty returning to the heart. This leads to the exit of fluid from the blood to the interstitial space, which is the space between cells, causing edema. Learn more about other causes of water retention and when to see a doctor.