Gastritis is an inflammation of the stomach walls that can cause symptoms like stomach pain, indigestion, frequent burping and a burning sensation in the stomach. It can be caused by excessive alcohol intake, chronic use of anti-inflammatories, H. pylori infection, or as a result of stress or anxiousness.
It is important to identify the cause of the gastritis, as only then can appropriate treatment be determined. Treatment can range from diet changes to the use of prescription medication. There are medications available  that can decrease stomach acid production and protect the inflamed mucus lining.
If you suspect you have gastritis, you should seek a medical consultation with your family doctor, or proceed to the hospital if your symptoms are very intense. You may be referred to a gastroenterologist to confirm diagnosis and initiate treatment.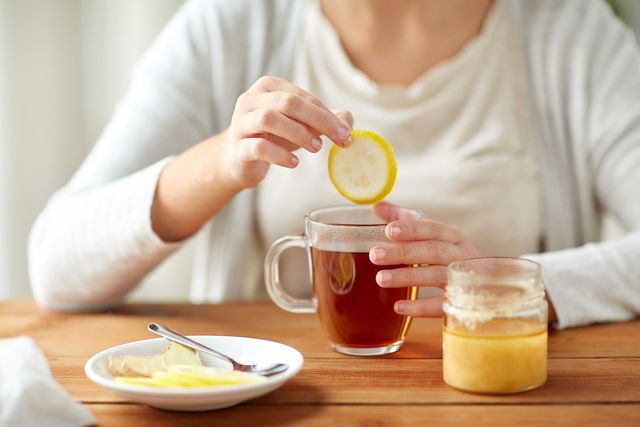 Common symptoms of gastritis
The symptoms of gastritis can arise after intake of fatty foods, after an anxiety attack or even with stress. Symptoms occur due to inflammation caused by increased production of stomach acid. The most common symptoms of gastritis include:
Stomach ache or abdominal pain, usually following a meal or after fasting
Bloating, particularly after meals
Nausea or vomiting
Feeling full
General malaise
Burning sensation in the stomach
Excess gas, either burping or flatulence
If these symptoms arise, it is important to see a gastroenterologist. He or she will assess you to confirm a diagnosis and initiate treatment as indicated. Check out our online gastritis symptoms quiz to assess your probability of having gastritis.
Causes of gastritis
There are many things that can contribute to inflammation in the stomach or that can eat away at the stomach lining. The most common causes are: 
H. pylori infection: This is a type of bacteria that lodges onto the stomach walls and destroys the protective mucous lining. This causes inflammation in the stomach.
Frequent use of anti-inflammatories, like ibuprofen or naproxen. These types of medications also eat away at the protective mucus lining of the stomach, which exposes the stomach walls to acid, causing inflammation.
Frequent alcohol intake: Alcohol also irritates the stomach lining, leaving the stomach walls exposed to acid.
High levels of stress: Stress can interfere with normal digestion, which can cause inflammation in the stomach.
In addition, people with autoimmune diseases, like AIDS, are also at a higher risk to developing gastritis.
Different types
Gastritis can be classified based on the type of symptoms causing it. The most common types of gastritis include: 
Stress-induced gastritis, which occurs when symptoms come up with stress and anxiety.
Acute gastritis, which occurs suddenly due to an illness or injury
Chronic gastritis, which develops and worsens overtime
Erosive gastritis, where inflammation occurs to the outer stomach walls as well as the innermost layers of the stomach tissue. This is caused by medication use, Chrohn's disease, or viral or bacterial inflammation. 
Gastritis of the mucous membranes, which occurs when there is damage to both the stomach walls and innermost layers of the stomach tissue, without the presence of an ulcer.
Treatment goals for any type of gastritis are aimed toward reducing inflammation of the stomach walls and healing and lesions present in the mucus lining. It is important to identify the main cause so that the gastritis can be treated.
How it is treated
Treatment consists of eliminating the main cause of the gastritis and having the right medication prescribed. Medications that are commonly prescribed for the treatment of gastritis include omeprazole, ranitidine and cimetidine. Diet is also an important factor in treating gastritis.
When beginning treatment, the patient should consume mostly vegetables, greens, and baked fruit. Foods that stimulate stomach production and are harder to digest should be avoided.  (e.g. coffee, black tea, pop, alcohol, and fatty foods and heavy sauces). Everyone's dietary tolerances and preferences are different, and therefore a consult with a dietitian is recommended to ensure that your diet during treatment is tailored to you.