If you have been diagnosed with fatty liver (which is also known as hepatic steatosis), it's very important to implement dietary changes as part of your treatment plan. This will help to restore the liver back to its healthy status, as well as relieve any associated symptoms.
Fatty liver is usually the result of many continuous years of poor diet and sedentary lifestyle, but it can enhanced by other conditions such as diabetes, high cholesterol, elevated triglycerides, and hypertension. A fatty liver diet aims to eliminate the fat accumulated in the abdominal area in order to reduce the progression of fat storage in the liver.
One of the main recommendations to get rid of the fat stored in the liver is to lose weight, which is particularly important if you are already. A reduction of at least 10% of body weight can increase the enzyme production in the liver, causing some of the stored fat to be eliminated naturally.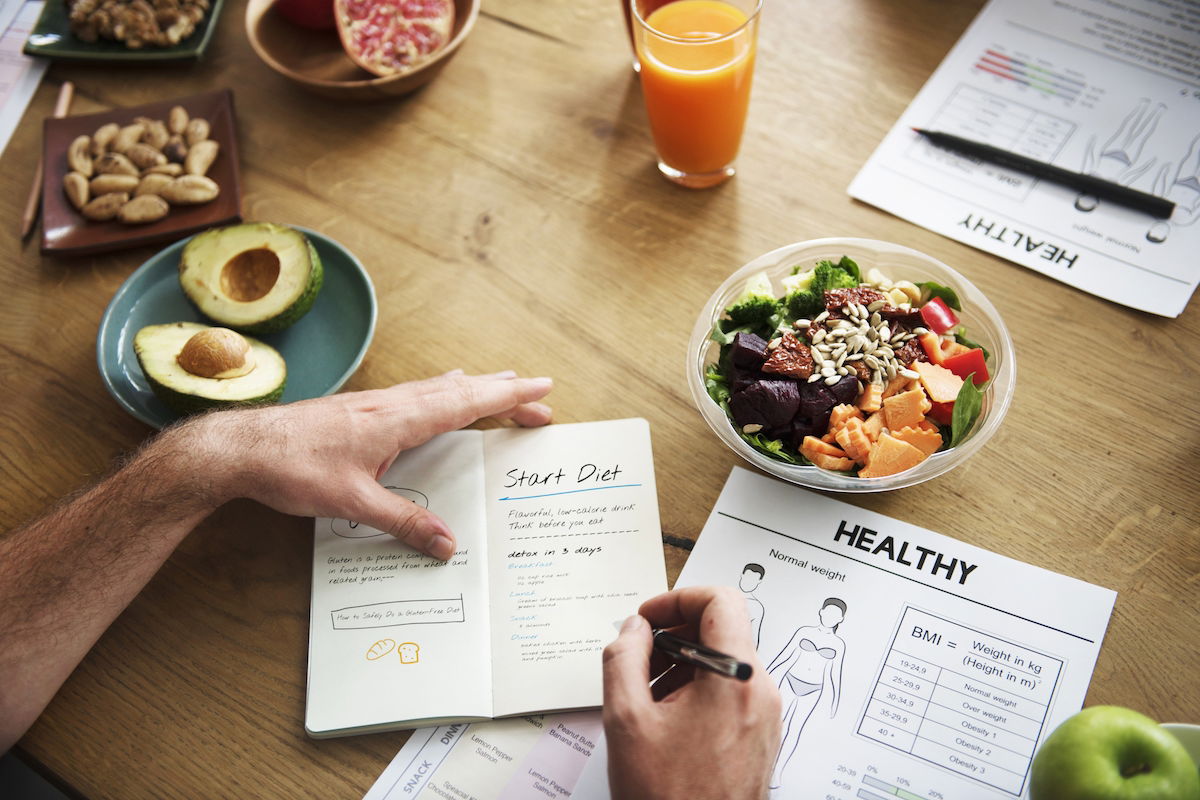 Foods you should eat
If you have fatty diet, you should aim eat 3 to 5 portions of fruits and vegetables everyday. You should also increase your consumption of fiber-rich foods, such as whole-grain rice, bread, and pasta.
Other foods that are encouraged include:
Eggs;
Lean meat, such as turkey, chicken, or fish;
Skim milk and yogurts;
White cheese, such as ricotta, feta or mozzarella.
1 tablespoon of unheated olive oil.
It is also important to reduce overall fat consumption. The only types of fat that can be consumed are polyunsaturated, monounsaturated, and omega 3 fats and even these should be consumed in small quantities. Some examples of foods with these types of fat include: olive oil; nuts such as peanuts, walnuts, almonds; and fish such as salmon, trout, sardines, or mackerel. 
Foods you should avoid
The foods that you should avoid in order to prevent fat accumulation in the liver are:
Foods with saturated fats: yellow cheese, cream cheese, curd cheese, chocolate, cookies, cake, canned food, sauces, butter, coconut, margarine, pizza, or hamburgers;
Sugary products, especially processed ones, such as cookies and juices;
Fast food, and premade-made meals;
Alcoholic drinks.
In some people, fatty liver can also cause abdominal pain. If that's your case, you should avoid eating foods that stimulate gas production, such as beans.
Meal plan example
The following includes an example of a 3-day meal plan for a fatty liver diet:
| Meals | Day 1 | Day 2 | Day 3 |
| --- | --- | --- | --- |
| Breakfast | 2 slices of whole wheat bread + 2 slices of white cheese + 1 cup of fruit juice without sugar  | 1 skim yogurt + ½ cup of whole grain cereal  + 1 pear | 2 scrambled eggs (made with olive oil) + 1 slice of white cheese + 1 slice of whole grain bread + 1 cup of fruit juice  |
| Morning snack | 1 piece of fruit | 2 slices of whole grain toast + 1 slice of white cheese  | 1 piece of fruit |
| Lunch/Dinner | 90 g of grilled chicken breast + ½ cup of whole grain rice + 1 cup of salad made with lettuce, carrot, and corn, seasoned with lemon juice and olive oil  + 1 fruit | 1 plaice fillet with pumpkin puree  + 1 cup of beetroot salad with boiled carrot, seasoned with lemon juice and oregano + 1 fruit | 1 medium-size corn tortilla  + 90 g turkey breast  + salad made with tomato, lettuce, and onion, seasoned with lemon and a tablespoon of olive oil + 1 fruit |
| Afternoon snack | 1 pot of sugar-free Jell-O or 1 fruit | 1 fruit | 1 skim yogurt with ½ cup of whole grain granola |
Keep in mind that this plan is just an example. You should always consult with a nutritionist to create a meal plan that is customized to your own individual needs.
Other dietary recommendations
It's important to ensure adequate fluid intake throughout the day - you should drink at least 2 liters (about half a gallon) of water oa day. You can also drink teas that promote clean your liver to eliminate accumulated toxins, such as milk thistle, yarrow, or artichoke. Check out our how-to guide for liver detox. 
If you don't enjoy plain water, try adding lemon juice. This can enhance flavor and add to your daily vitamin C intake, which can detox the liver. In addition, you should always have at least three main meals and two snacks throughout the day, to avoid long periods of fasting which can lead to overeating. 
When embarking on this type of diet, it's important that the food is prepared simply, without a lot of condiments, sauces or fat. Ideally, food should be grilled, steamed, or baked.