The medication that is most indicated by doctors to treat a urinary infection is usually antibiotics (like nitrofurantoin or methenamine), antiseptics (like scopolamine) or analgesics. These medications help to eliminate the bacteria causing the infection and help to alleviate uncomfortable symptoms, like burning with urination, urinary frequency, or a sensation of heaviness in the bladder. 
A urinary infection is typically caused by intestinal bacteria that reaches the urinary system, most frequently Escherichia coli bacteria. It happens more commonly in women, due to the proximity of the urethra to the anus. Typical symptoms include constant low grade fever,  dark urine and foul odor in the urine.
In addition to prescription medication, there are also home remedies that you can try to alleviate symptoms and complement your treatment plan, like cranberry juice and bearberry syrup. These remedies contain diuretic and anti-inflammatory properties, which can help to control UTI symptoms.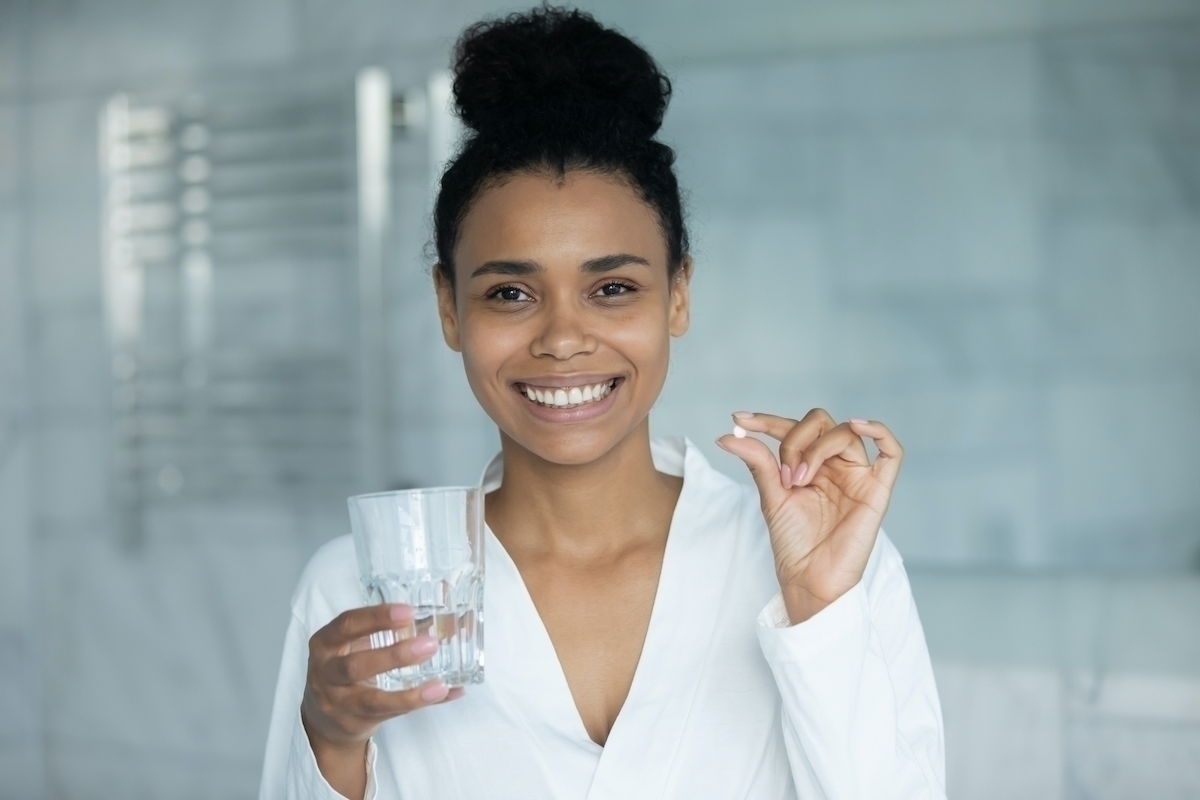 1. Antibiotics
Some prescription medications that a doctor can recommend to treat a UTI include:
Nitrofurantoina: The recommended dose is one 100mg capsule every 6 hours for 7 to 10 days.
Fosfomycin: The recommended dose is one 3 g pouch, taken as a single dose or every 24 hours over 2 days. It should be taken on an empty stomach and empty bladder, ideally at night before going to bed 
Sulfamethoxazole + trimethoprim: The recommended dose for adults is 1 or 2 pills, every 12 hours for at least 5 days, or until symptoms resolve 
Fluoroquinolones: Like ciprofloxacin or levofloxacin. The recommended dose varies with the type of medication being used, as directed by the doctor
Penicillin or cephalosporins: Like amoxicillin, cephalexin or ceftriaxone. The recommended dose will also depend on the medication prescribed by the doctor.
If the UTI is very severe, treatment should be completed in the hospital with intravenous antibiotics.
Generally, symptoms of a UTI will resolve within a few days of starting treatment. Although it is important to take the antibiotic for the entire time indicated by the doctor.
2. Antispasmodics and analgesics
Generally, a urinary infection can cause uncomfortable symptoms, like burning with urination, abdominal pain, or a heavy weight or sensation in the bladder. To treat these symptoms, the doctor may opt to prescribe antispasmodics like flaxovate, scopolamine and hioscyamine. 
In addition, although it does not have an antispasmodic effect, phenazopyridine can also relieve pain and burning associated with urinary infections.
3. Antiseptics
Antiseptics like metenamine can also help with symptoms like pain or burning with urination. These can also help to prevent the infection from worsening and reaching the kidneys or bladder, as it also has an antibacterial effect that helps to eliminate bacteria in the urinary tract.
4. Supplements
There is a large variety of supplements that contain cranberry and other components that help to prevent the adhesion of bacteria to the urinary tact. These promote restoration of the intestinal microflora, which helps to create environments that are not conducive to further development of a urinary infection. Therefore, cranberry supplements, among other supplements, can be very useful to complement prescribed treatment, or to prevent reinfection.
5. Vaccine
Uromone is a vaccine indicated for the prevention of a urinary tract infection. It is taken as an oral, pill form and is made-up of components of extracted from Escherichia coli. It acts by stimulating the natural defenses of the body, and is used for people who experience frequent reinfections. It can also be used as an adjunct to actue UTIs.
Home remedies for UTIs
Home remedies recommended to alleviate symptoms include drinking cranberry juice, bearberry syrup, or golden rod tea.
In addition, foods that are natural diuretics (like onion, parsley, watermelon, aspargus, cucumber, orange or carrots) are great complements to prescribed treatments. They help to promote urination which help to flush out bacteria.
Treatment for children and pregnant women
Treatment approaches for children and pregnant will vary slightly, and medications can be different.
Urinary infection in children
In children, treatment is usually completed with antibiotics, but in syrup form. Treatment should be completed at indicated by a pediatrician, as the recommended dose can vary according to the child's age, weight, symptoms, severity of infection and the type of bacteria causing infection.
Urinary infection in pregnancy
Medication for treating a urinary infection in pregnant women should be indicated by the obstetrician and should be used with caution so that the baby is not harmed. The antibiotics that are prescribed for a urinary infection during pregnancy are usually penicillins or cephalosporins.
How to prevent recurrent UTIs
Many women experience urinary infections several times a year, and in these cases, preventative treatmnet is required to avoid reinfection. This is done with a low dose of antibiotics taken every day for about 6 months. The doctor can also advise you to take a single dose of antibiotics after sex, should reinfection be related to sexual contact.
To prevent recurrent UTIs, you can also opt to take natural remedies over a long period of time, or immunotherapy.
In addition to medications and natural remedies, during treatment of a UTI, you should not take other medication without the doctor's knowledge, and you should drink about 1.5 to 2 L of water (about 8 to 12 cups of water) per day to help eliminate the bacteria.