Nimesulide is a non-steroidal anti-inflammatory, analgesic and antipyretic, which is used to relieve various types of inflammation, as well as fever or pain from a sore throat, headache or menstrual cramps, for example.
This medication can be purchased in pharmacies or drugstores in the form of tablets, capsules, drops, powder, suppositories or ointments, either as a brand name or as its generic name, nimesulide.
Nimesulide is indicated for adults or children over 12 years of age and should be used as directed by a doctor.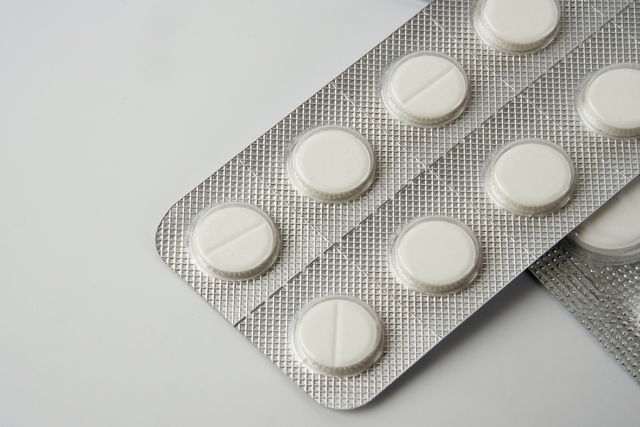 Indications for use
Nimesulide can be prescribed to treat:
Earache
Sore throat
Toothache
Menstrual cramps
Pain after dental surgery
Osteoarthritis
Fever
Headache
Joint pain
When used in the form of a gel or ointment, nimesulide can help to relieve pain from injuries to the tendons, ligaments, muscles and joints.
How to take and dosing
Treatment with nimesulide varies depending on the form of the medication and the condition being treated.
The recommended doses of nimesulide for adults and children over 12 are:
100 mg tablets: the recommended dose is 50 to 100 mg, or half a tablet orally, every 12 hours
200 mg capsules: the recommended dose is 1 capsule orally, once a day
100 mg sachet: dissolve the powder in approximately 100 mL of water, and take orally every 12 hours
Solution in drops of 50 mg/mL: the recommended dose is 1 drop for every kg of body weight, every 12 hours
Topical ointment: a thin layer should be applied to the skin over the affected region, twice a day, for 7 to 15 days
100 mg suppository: the recommended dose is one 100 mg suppository rectally, every 12 hours
If you forget to take a dose at the right time, take it as soon as you remember. However, if it is close to the time of your next dose, skip the missed dose and wait for your next one. Under no circumstances should you double the dose to make up for a forgotten dose.
Treatment duration should always be oriented by your doctor.
Possible side effects
The most common side effects that may occur during treatment with nimesulide are diarrhea, nausea or vomiting.
Although it is more rare, patients may also experience itching, swelling of the skin, excessive sweating, constipation, increased gas, gastritis, dizziness, vertigo or increased blood pressure.
Can nimesulide cause drowsiness?
Nimesulide may cause drowsiness in some people, however, this is not a common effect of the medication. If you are feeling very drowsy after taking nimesulide, it is important to consult your prescriber.
Contraindications for use
Nimesulide should not be used by children under 12 years of age, pregnant or breastfeeding women, or by people who have a stomach ulcer, hemorrhage or bleeding in the gastrointestinal tract, blood clotting problems, severe heart, kidney or liver failure, It should also be avoided by people with a history of asthma, rhinitis, nasal polyps or hives caused or exacerbated by the use of acetylsalicylic acid.
Furthermore, this medication should not be used by people who are allergic to nimesulide or any other non-steroidal anti-inflammatory drug such as acetylsalicylic acid, ibuprofen or naproxen.