Ashwagandha (botanical name: Withania somnifera, common name: Indian Ginseng) is a medicinal plant, which has calming, anti-stress and anti-inflammatory properties. It is used to help improve physical and mental performance and to reduce anxiety, and it can also be used for stress or general fatigue.
The part of the plant that is usually used is the root, which can be consumed in the form of tea, capsules or liquid, and it can be found in herbal stores, natural health product stores, pharmacies, and some street markets. 
Ashwagandha should only be used under doctor supervision or under the supervision of another health professional who has experience with the use of medicinal plants. This is because when it is consumed in excess it can cause headaches or diarrhea. It is also not indicated for pregnant women, or those breastfeeding.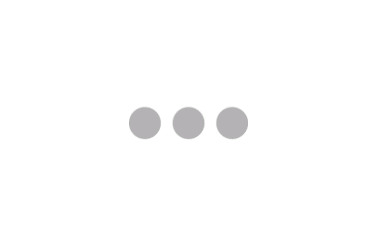 Main health benefits
Ashwagandha has anti-hyperglycemic, anti-inflammatory, antioxidant, calming, and anxiolytic properties. So it can provide several health benefits, such as:
Reducing fatigue;
Reducing stress;
Increasing libido;
Improving memory;
Decreasing depressive symptoms;
Decreasing anxiety;
Increasing muscle strength;
Improving energy levels;
Boosting the immune system;
Controlling blood sugar levels;
Lowering bad cholesterol;
Fighting insomnia.
In addition, some studies also indicate that ashwagandha can help treat different types of cancer. However, more studies are still necessary to confirm the presence of these properties.
How to use Ashwagandha
The part of the plant used is the root, which is where there are the known active substances that can be extracted. The root can be consumed in the form of tea, capsules, or a fluid extract.
The main forms of using ashwagandha are:
Capsules: take one pill of 500 mg, once or twice a day, at mealtimes;
Fluid extract: take between 2 and 4 ml (40 to 80 drops) with some water, once a day;
Ashwagandha tea: mix 1 teaspoon of dry Ashwagandha root in 120 ml of boiling water. Let it infuse for 15 minutes, strain, and then take it while it's still warm. It is recommended that you drink one cup per day, for a maximum of six months.
The duration of the ashwagandha treatment depends on the doctor's recommendation. 
Possible side effects 
Ashwagandha is safe when consumed in the quantities recommended by the doctor and for a maximum of six months. When consumed too frequently, in a dosage that is superior to what is recommended, or for more than six months, there may be some side effects such as stomach pain, diarrhea, or vomiting.
Some studies suggest that taking ashwagandha can cause damage in the liver such as hepatitis or jaundice, which start two to twelve weeks after the initial use of this medicinal plant. If these conditions appear, the symptoms will be yellow skin, yellow eyes, and intense itchiness in the body. 
Contra-indications
Ashwagandha must not be taken by pregnant women or those breastfeeding, by people with autoimmune diseases such as rheumatoid arthritis or lupus, or those who have stomach ulcers.  
In addition, ashwagandha may reduce blood pressure and hinder blood pressure control in people with hypertension, or even drastically reduce blood sugar levels causing a rise in hypoglycemia in diabetics.
As ashwagandha has a sedative effect, people who are taking medication for anxiety or depression should avoid this medicinal plant, as it can cause excessive sleepiness.