Dr.ª Sani Santos Ribeiro
Pediatrician and Pediatric Pulmonologist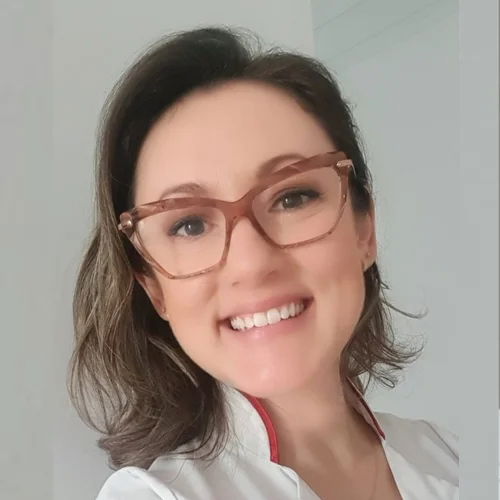 Dr. Ribeiro studied medicine in 2003 at the Rio Grande Federal University (FURG), and is currently licensed through the CRM-RS, with license #: 28364.
Dr. Ribeiro is a pediatrician and is a registered member of the Sociedade Brasileira de Pediatra (SBP, or Brazilian Pediatric Association), member #: RQE 22694. She has a special interest in pediatric pulmonology, and has specialized in this area since 2007. She is registered as a pediatric pulmonologist with the SBP, under member # RQE 22695. Dr. Ribeiro has also earned an Integrative Master Degree in medicine through the Nova Lisboa University.
Dr. Ribeiro practices as a pediatrician with a focus on respiratory disease and pediatric urgent care.
She is currently licensed to practice through the Ordem dos Médicos in Portugal under license #: 69515 and practices at the clinic "Ama-te" (https://ama-te.net/). You can learn more about Dr. Ribeiro on her Linkedin.