Marcela Lemos
Biomedical Scientist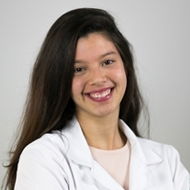 Marcela Coelho de Lemos is graduated in Biomedicine by the Federal University of Pernambuco (UFPE) in 2017, and a member no.08598 of the Regional Council of Biomedicine of Pernambuco (CRBM-PE).
Marcela also has experience with Clinical Analyzes and Biosafety, Risk prevention and Infection Control in critical units.
You can find more about Marcela on Linkedin.