Cassiano Scapini
Dentist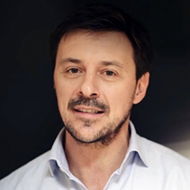 Cassiano Scapini is a dentist graduated in Dentistry by the Federal University of Rio Grande do Sul (UFRGS) in 1988. He also has a post graduation in Oral Rehabilitation by the University of Porto and is a specialist in maxillofacial surgery by the University of Paris XI.
Cassiano has been working as a dentist in Portugal since 1990 and is member no.2575 of the Portuguese Order of Dentists (OMD), also being the coordinator of the portuguese "Programa Sorriso" project, that aims to provide free dentistry consultations for children living in Lisbon, Coimbra or Porto.
You can find more about Cassiano on Facebook.