Dr. Beatriz Beltrame
Pediatrician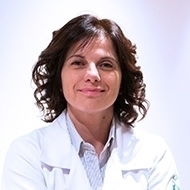 Dr. Beatriz Beltrame graduated in 1993 from the Faculdade Evangélica de Medicina do Paraná, Brazil, and is licensed to practice through the CRM PR under licence # 14218.
She completed her residency in Pediatrics at the Hospital Escola da Faculdade de Medicina do Paraná (HUEC), Brazil.
She completed a specialty in Pediatric Allergy Studies in Portugal at the Universidade Católica de Lisboa, Portugal.
Dr. Beltrame currently practices as a pediatrician at the Hospital Privado da Trofa, in Portugal, and is also a pediatrician and Pediatric Service Coordinator at the Hospital Privado de Braga, Portugal.