Coronavirus, that first appeared in China in 2019, is responsible for an infectious respiratory disease, known as COVID-19, that can vary from a mild flu to more life threatening conditions, such as pneumonia.
Older people, specially above the age of 60, might experience the more severe side of the illness, but the virus affects all people, different age, and therefore is important to be vigilant for the occurrence of any of the symptoms that can indicate infection such as high fever, persistent cough and difficulty to breathe.
COVID-19 spreads through droplets of saliva or respiratory secretions so one should practice good hygiene habits to prevent getting the infection and passing it into other people. Some of the good hygiene practice involves cover the mouth when coughing and/or sneezing, wash the hands regularly and avoid contact with the face primarily eyes, nose and mouth.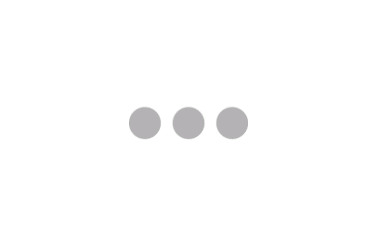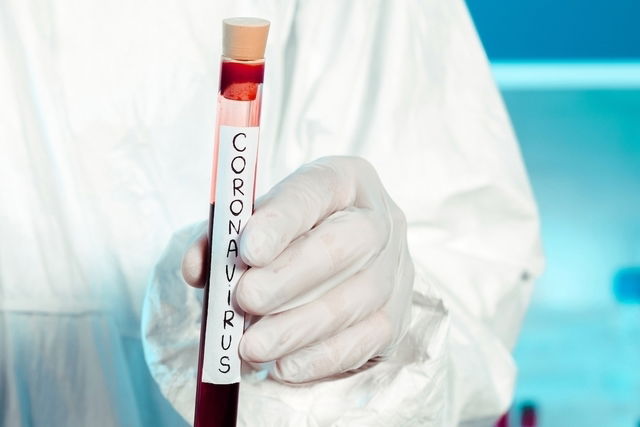 Online symptom checker for COVID-19
The symptoms for COVID-19 go from a mild flu to more serious infections. If you think you got the infection, please answer the following questions to to know what to do next:
In the most serious infectious cases there can also occur more general symptoms such as muscular pain and gastrointestinal symptoms like diarrhea and vomiting. A reduction on your lymphocytes, platelets and neutrophils can be spotted on your blood test.
Adding to the above symptoms, many patients have been describing a significant loss of the sense of smell related to the coronavirus infection, however, there are no known studies yet that prove this symptom. The loss of smell is a condition known as anosmia. Anosmia can happen when there is a temporary or permanent irritation of the nasal mucosa, very common in viral respiratory infections.
How is a COVID-19 diagnosed?
World Health Organization WHO established that the diagnostic for COVID-19 should include both clinical and epidemiological factors. For clinical parameters, the person has a fever and other flu symptom and at least one of epidemiological factors that are: have been in a place with known COVID-19 cases, in contact with a suspected positive case or in direct contact with a confirmed case of someone infected with COVID-19.
After a first evaluation, the Consultant can ask for a COVID-19 test to confirm if it is indeed an infection caused by the new coronavirus or not. This test can be by using the respiratory secretions or a blood test. Depending on the type of test, results can take up to six hours to be available.
What to do if you think you have the virus
If you suspect you are infected with COVID-19 you should contact your local health authorities so they can guide your through your symptoms. In the mild cases, you will be asked to stay at home and self-isolate and is only recommended to seek help from the hospital in the more severe cases, where people suffer from shortness of breath or are immunocompromised.
Should you have to go to the hospital or GP practice, you should:
Use a face mask, to protect other people from cough or sneeze that can spread the virus;
Cover your nose and mouth to sneeze or cough, using a disposable tissue and discard it after single use;
Wash your hands before leaving the house and as soon as you arrive to the hospital;
Avoid direct contact with other people, avoiding touching, kissing or hugging;
Avoid using public transport to get to the hospital.
Once you are in the hospital is important to maintain a certain distance from other people, specially in the waiting rooms, because that prevents the spread of the virus.
It is important to inform all the people that you were in contact with from the last 14 days, such as friends and family, if there is a suspicion of infection, so that those people can be vigilant on the occurrence of any symptoms.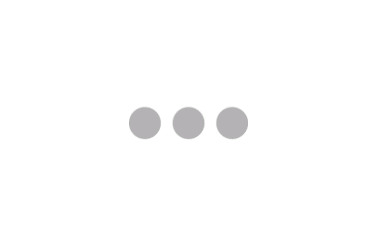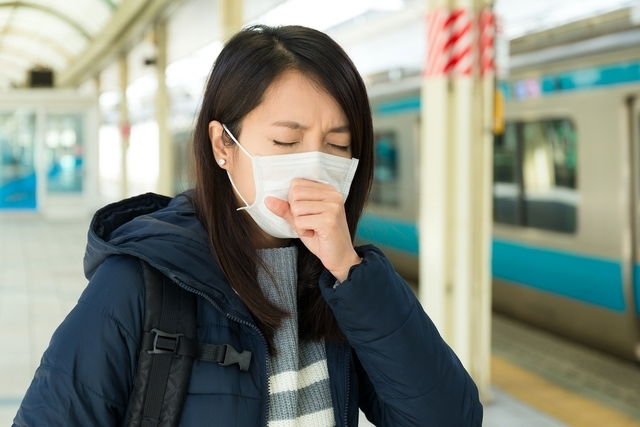 How does COVID-19 spread
Coronavirus can spread through the contact with infected wild animals or person to person through inhalation of droplets that were coughed or exhaled. Or even through faecal-oral way, as SARS-Cov can also be excreted in faeces.
What is the recommended treatment
There isn't a specific treatment for COVID-19, just recommendations such as hydration, rest, and a healthy and balanced diet. Some studies were taken with the objective of testing the efficacy of certain antiviral drugs such as Ribavirin, Alpha Interferon and Ritonavir against the coronaviruses responsible for SARS and MERS. However, it was only proven in vitro, not yet for general population.
So far, there isn't a vaccine, even though the development of one and other drugs that might act against COVID-19 has already started. Therefore, the best way to act is be preventive. Avoid contact with people with symptoms of respiratory infection, avoid contact with sick animals, wash your hands frequently, avoid touching your eyes, nose and mouth, and cover your mouth and nose when sneezing or coughing to prevent spreading the virus.
Who is at higher risk
The risk of serious complications due to COVID-19 is higher in people with age above 60 years old, and all the people with a weakened immune system. Hence, apart from the elderly, there are also part of the risk group:
People with chronic diseases such as cancer, diabetes, renal failure or heart diseases;
People with autoimmune diseases such as lupus or multiple sclerosis;
People with diseases that affect the immune system, such as HIV;
People who are currently undergoing cancer treatments, especially chemotherapy;
People who had had surgery, especially transplant;
People that are having treatment with immunosuppressants.
Being part of a risk group doesn't that there is a higher chance of getting the infection, means that the risk is higher of developing serious complications that can be life threatening. So, during times of epidemic or pandemic, these people should, whenever possible, self-isolate or social distancing to lower the chances of getting the disease.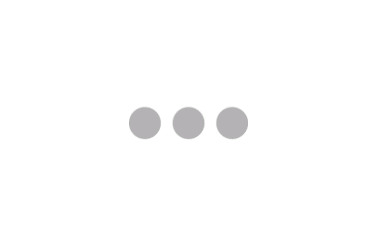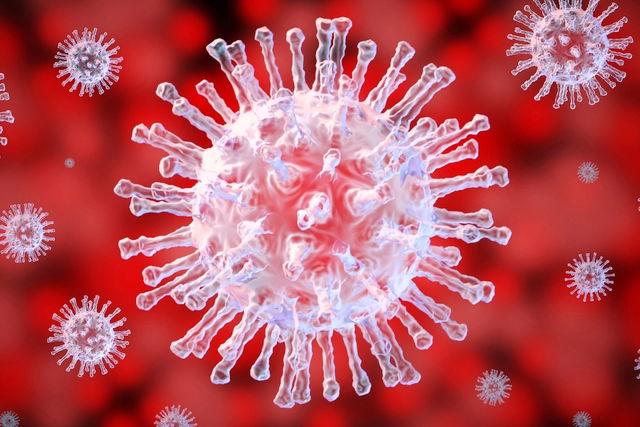 Coronavirus or COVID-19: what's the difference?
"Coronavirus" is the name given to a group of virus that belong to the same family, the Coronaviridae. These virus are responsible for respiratory infections that can be mild or severe, depending on what coronavirus is responsible for the infection.
The new coronavirus from China is known amongst the scientific community as SARS-CoV-2 and the infection caused by the virus is COVID-19. Other known diseases caused by other types of coronavirus are, for example, SARS and MERS, responsible for Severe Acute Respiratory Syndrome and Middle East Respiratory Syndrome, respectively.
Until now, there are 7 types of coronavirus, that include.
SARS-CoV-2 (the new coronavirus from China);
229E;
NL63;
OC43;
HKU1;
SARS-CoV;
MERS-CoV.
SARS-CoV-2 (COVID-19) type
This type of coronavirus is the most recent one and it was identified for the first time in China. However, there are other cases to be reported in Italy, Thailand, Japan, South Korea, Iran and United States. There is still not much information about this type of coronavirus, but it's known that, like SARS-CoV and MERS-CoV, it causes severe respiratory infection, that can lead to respiratory failure and consequent death.
Regarding the way of spread of this virus, it was verified that people that were at a food market in Wuhan, in China, where there was the sale of wild animals, infected with the virus, proved the transmission between animal-person. When other people, that were not present in the market, came into contact with infected people, they too fell ill and confirmed the hypothesis that COVID-19 is also spread from person to person by the inhalation of droplets of saliva and direct contact.
229E, NL63, OC43, HKU1 type
These types are frequently associated to mild colds and are responsible for mild respiratory diseases that are easily fought by the person's own immune system. These viruses can be transmitted from person to person and lead to the occurrence of mild colds or mild pneumonia, depending on the activity of the person's immune system.
SARS-CoV and MERDS-CoV type
These types are related to severe respiratory infections in which the person normally needs to be hospitalized so it can be monitored and to prevent complications. These virus are transmitted from animals to people and, therefore, it leads to a more acute immune and inflammatory response, with more grave complications.
Apart from it, the severity of the infection by these viruses can be related with the immune system of the individual because it's more common in people with a weakened immune system due to HIV, or cancer treatments, mainly in MERS-CoV. The first infected case by MERS-CoV it was in Saudi Arabia in 2012, and yet the virus managed to spread easily across other countries in the Middle East.
The first infected case by SARS-CoV was in 2002 in Asia, and the virus was immediately associated with a more serious respiratory infection due to the fact of being able to spread rapidly amongst the population. Read more about SARS.