Borderline personality disorder is characterized by sudden mood swings, fear of being abandoned by friends, and impulsive behaviors such as spending money wildly or binge eating, for example.
Generally, people with Borderline personality disorder have times when they are stable, which alternate with psychotic outbreaks, manifesting uncontrolled behaviors. These symptoms begin to manifest in adolescence and become more frequent early in adult life.
Sometimes this disorder is confused with diseases like schizophrenia or bipolar disorder, but the duration and intensity of the emotions is different, being fundamental an evaluation from a psychiatrist so that the correct diagnosis is reached and appropriate treatment is started.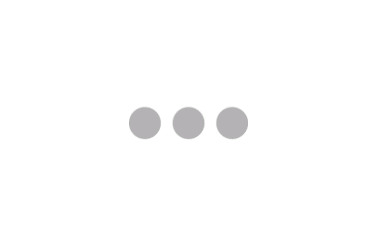 Borderline personality disorder characteristics
The most common characteristics of people who have Borderline personality disorder are:
Mood swings throughout the day, ranging from moments of euphoria to deep sadness;
Feelings of anger, despair and panic;
Irritability and anxiety that can provoke aggression;
Difficulty in controlling emotions, and can vary from extreme sadness to episodes of euphoria;
Fear of being abandoned by friends and family;
Instability in relationships, which may cause detachment;
Impulsivity and dependence on gambling, uncontrolled money spending, excessive consumption of food, use of substances and, in some cases, not complying with rules or laws;
Low self esteem;
Insecurity in oneself and in others;
Difficulty accepting criticism;
Feeling of loneliness and inner emptiness.
People with this disorder are afraid that their emotions will flee from their control, showing a tendency to become irrational in situations of greater stress and becoming dependent on others to be stable.
In some more severe cases, self-mutilation and even suicide can occur due to the tremendous feeling of inner malaise.
How is diagnosis reached
The diagnosis of this disorder is reached through the description of the behavior reported by the patient and observed by a psychologist or psychiatrist.
It is important to perform physiological tests, such as hemogram and serology, to exclude other diseases, because the characteristics of this disorder are similar to other diseases, such as depression or schizophrenia, for example.
Try the test below to see if you have this disorder:
Causes and consequences of Borderline personality disorder
Borderline personality disorder may occur due to genetic predisposition, when at least one close relative has this disorder, or changes in the brain, especially in areas of the brain responsible for controlling impulses and emotions. However, strong emotional experiences as a child, such as facing illness or death and situations of sexual abuse or neglect may lead to the development of this disorder.
Borderline personality disorder can lead to loss of family ties and friendship, which leads to loneliness, financial hardship and job loss. All of these factors associated with mood swings can lead to suicide attempts.
Borderline personality disorder treatment
Borderline personality disorder treatment consists on the use of anti-depressant medications, mood stabilizers and tranquilizers indicated by a psychiatrist.
In addition to treatment with medication, it is necessary to maintain psychological counseling to perform psychotherapy and help the person to control their negative emotions, such as knowing how to cope with greater stress situations.
The therapist can establish the type of therapy to be used in treatment, depending on the signs and symptoms presented by the person. Many types of therapy can be used such as behavioral dialectic, which is usually used with those who have tried suicide, cognitive behavioral, family or individual psychotherapy. The therapy can last from months to years, it depends on the patient.
This treatment is critical for the patient to stay in control but requires patience and will power from them.